Electric confetti cannon 80cm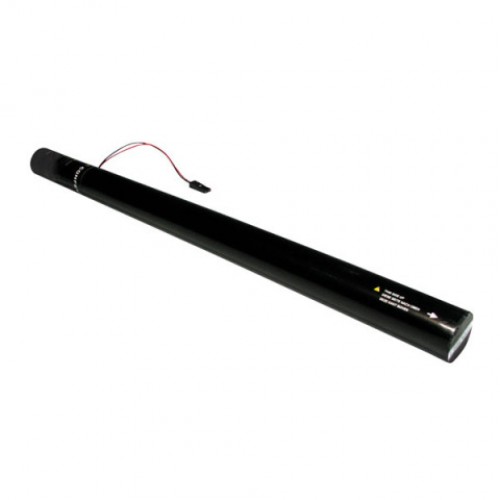 Free Next Day Delivery!*
The Magic FX electric cannon is a single use cannon, pre-filled with confetti or streamers. To fire an electric cannon, the Magic FX Powershot or Showtec FX Shot (60908) is required. The bottom part of the cannon contain a pressurised nitrogen cartridge for a powerful effect.
Given the resistance to ignition, use of these products in sensible amounts can be regarded as fire safe. This is based on experience of TNO and Flame Guard b.v. (member of AFG Group).
Size: 80cm
Consumption: Confetti
Output: 12m
Filling: 200gr
Complies with SP371(1)
BAM Tested
Confetti and Streamers are B1 certified
*Next day delivery applies to box quantity orders (20 units) received before 1pm GMT, Monday to Friday. Saturday delivery available for £5.00 ex VAT. Regret that Highlands and Islands are a 2 day service. To take advantage, please call or email to ensure order is placed on time.